How to make an oil landscape painting more interesting
Original painting by Kenrick Tsang, Suggestions by Yong Chen

Pull the foreground closer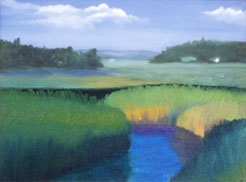 I would brighten up the color in the foreground. This creates more of a difference between the foreground and the background.
At this time, the painting still looks a bit too static, lacks motion and a point of interest.

Add an interesting moving object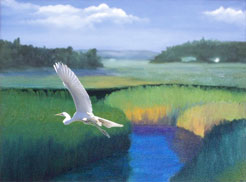 To relieve the stillness, I have added a flying bird to the foreground, which becomes the point of interest of the painting.

One last touch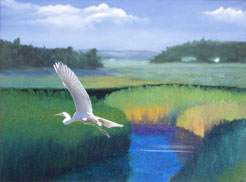 Adding brushstrokes on the water gives the effect of movement.
That's it. Click here to compare the painting before and after.
I hope that you enjoyed this critique.