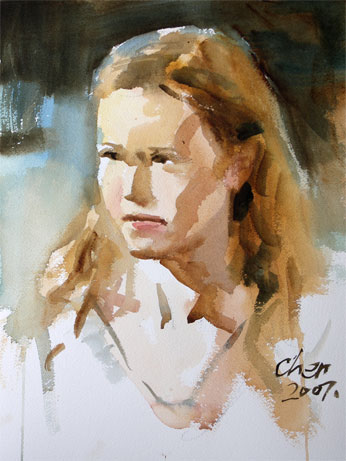 A 20-minute Watercolor Portrait Painting Demo
Watercolor painting on watercolor paper, 2007
On June 9, 2007, I did a quick watercolor demonstration in Nashua Public Library for the Artwalk event. This is a 20-minute watercolor portrait painting from a life model - a good friend of mine came from New York City for the weekend.
For a step-by-step demonstration of portrait painting, please come to visit our online demonstration area, and also please subscribe to our "Fun & Joy" Newsletter, new painting lessons will be available to you monthly from our Newsletter.
If you are interested to have your portrait done, check out my portrait commission information.